Quality assured: all TGL products meet international standards, and a free from slavery or forced labour
Quality assured: all TGL products meet international standards, and a free from slavery or forced labour
Quality assured: all TGL products meet international standards, and a free from slavery or forced labour
Quality assured: all TGL products meet international standards, and a free from slavery or forced labour
Quality assured: all TGL products meet international standards, and a free from slavery or forced labour
Quality assured: all TGL products meet international standards, and a free from slavery or forced labour
Quality assured: all TGL products meet international standards, and a free from slavery or forced labour
Quality assured: all TGL products meet international standards, and a free from slavery or forced labour
Quality assured: all TGL products meet international standards, and a free from slavery or forced labour
Quality assured: all TGL products meet international standards, and a free from slavery or forced labour
Quality assured: all TGL products meet international standards, and a free from slavery or forced labour
Quality assured: all TGL products meet international standards, and a free from slavery or forced labour
Quality assured: all TGL products meet international standards, and a free from slavery or forced labour
Quality assured: all TGL products meet international standards, and a free from slavery or forced labour
Quality assured: all TGL products meet international standards, and a free from slavery or forced labour
Quality assured: all TGL products meet international standards, and a free from slavery or forced labour
Quality assured: all TGL products meet international standards, and a free from slavery or forced labour
Quality assured: all TGL products meet international standards, and a free from slavery or forced labour
Quality assured: all TGL products meet international standards, and a free from slavery or forced labour
Quality assured: all TGL products meet international standards, and a free from slavery or forced labour
Quality assured: all TGL products meet international standards, and a free from slavery or forced labour
Quality assured: all TGL products meet international standards, and a free from slavery or forced labour
Quality assured: all TGL products meet international standards, and a free from slavery or forced labour
Quality assured: all TGL products meet international standards, and a free from slavery or forced labour
Quality assured: all TGL products meet international standards, and a free from slavery or forced labour
Quality assured: all TGL products meet international standards, and a free from slavery or forced labour
Quality assured: all TGL products meet international standards, and a free from slavery or forced labour
Quality assured: all TGL products meet international standards, and a free from slavery or forced labour
Quality assured: all TGL products meet international standards, and a free from slavery or forced labour
Quality assured: all TGL products meet international standards, and a free from slavery or forced labour
Quality assured: all TGL products meet international standards, and a free from slavery or forced labour
Quality assured: all TGL products meet international standards, and a free from slavery or forced labour
Quality assured: all TGL products meet international standards, and a free from slavery or forced labour
Quality assured: all TGL products meet international standards, and a free from slavery or forced labour
Quality assured: all TGL products meet international standards, and a free from slavery or forced labour
Quality assured: all TGL products meet international standards, and a free from slavery or forced labour
Quality assured: all TGL products meet international standards, and a free from slavery or forced labour
Quality assured: all TGL products meet international standards, and a free from slavery or forced labour
Quality assured: all TGL products meet international standards, and a free from slavery or forced labour
Quality assured: all TGL products meet international standards, and a free from slavery or forced labour
Quality assured: all TGL products meet international standards, and a free from slavery or forced labour
Quality assured: all TGL products meet international standards, and a free from slavery or forced labour
Quality assured: all TGL products meet international standards, and a free from slavery or forced labour
Quality assured: all TGL products meet international standards, and a free from slavery or forced labour
Quality assured: all TGL products meet international standards, and a free from slavery or forced labour
Quality assured: all TGL products meet international standards, and a free from slavery or forced labour
Quality assured: all TGL products meet international standards, and a free from slavery or forced labour
Quality assured: all TGL products meet international standards, and a free from slavery or forced labour
Quality assured: all TGL products meet international standards, and a free from slavery or forced labour
Quality assured: all TGL products meet international standards, and a free from slavery or forced labour
Quality assured: all TGL products meet international standards, and a free from slavery or forced labour
Quality assured: all TGL products meet international standards, and a free from slavery or forced labour
Quality assured: all TGL products meet international standards, and a free from slavery or forced labour
Quality assured: all TGL products meet international standards, and a free from slavery or forced labour
Quality assured: all TGL products meet international standards, and a free from slavery or forced labour
Quality assured: all TGL products meet international standards, and a free from slavery or forced labour
Quality assured: all TGL products meet international standards, and a free from slavery or forced labour
Quality assured: all TGL products meet international standards, and a free from slavery or forced labour
Quality assured: all TGL products meet international standards, and a free from slavery or forced labour
Quality assured: all TGL products meet international standards, and a free from slavery or forced labour
Quality assured: all TGL products meet international standards, and a free from slavery or forced labour
Quality assured: all TGL products meet international standards, and a free from slavery or forced labour
Quality assured: all TGL products meet international standards, and a free from slavery or forced labour
Quality assured: all TGL products meet international standards, and a free from slavery or forced labour
Quality assured: all TGL products meet international standards, and a free from slavery or forced labour
Quality assured: all TGL products meet international standards, and a free from slavery or forced labour
Quality assured: all TGL products meet international standards, and a free from slavery or forced labour
Quality assured: all TGL products meet international standards, and a free from slavery or forced labour
Quality assured: all TGL products meet international standards, and a free from slavery or forced labour
Quality assured: all TGL products meet international standards, and a free from slavery or forced labour
Quality assured: all TGL products meet international standards, and a free from slavery or forced labour
Quality assured: all TGL products meet international standards, and a free from slavery or forced labour
Quality assured: all TGL products meet international standards, and a free from slavery or forced labour
Quality assured: all TGL products meet international standards, and a free from slavery or forced labour
Quality assured: all TGL products meet international standards, and a free from slavery or forced labour
Quality assured: all TGL products meet international standards, and a free from slavery or forced labour
Quality assured: all TGL products meet international standards, and a free from slavery or forced labour
Quality assured: all TGL products meet international standards, and a free from slavery or forced labour
Quality assured: all TGL products meet international standards, and a free from slavery or forced labour
Quality assured: all TGL products meet international standards, and a free from slavery or forced labour
Quality assured: all TGL products meet international standards, and a free from slavery or forced labour
Quality assured: all TGL products meet international standards, and a free from slavery or forced labour
Quality assured: all TGL products meet international standards, and a free from slavery or forced labour
Quality assured: all TGL products meet international standards, and a free from slavery or forced labour
Quality assured: all TGL products meet international standards, and a free from slavery or forced labour
Quality assured: all TGL products meet international standards, and a free from slavery or forced labour
Quality assured: all TGL products meet international standards, and a free from slavery or forced labour
Quality assured: all TGL products meet international standards, and a free from slavery or forced labour
Quality assured: all TGL products meet international standards, and a free from slavery or forced labour
Quality assured: all TGL products meet international standards, and a free from slavery or forced labour
Quality assured: all TGL products meet international standards, and a free from slavery or forced labour
Quality assured: all TGL products meet international standards, and a free from slavery or forced labour
Quality assured: all TGL products meet international standards, and a free from slavery or forced labour
Quality assured: all TGL products meet international standards, and a free from slavery or forced labour
Quality assured: all TGL products meet international standards, and a free from slavery or forced labour
Quality assured: all TGL products meet international standards, and a free from slavery or forced labour
Quality assured: all TGL products meet international standards, and a free from slavery or forced labour
Quality assured: all TGL products meet international standards, and a free from slavery or forced labour
Quality assured: all TGL products meet international standards, and a free from slavery or forced labour
Quality assured: all TGL products meet international standards, and a free from slavery or forced labour
Quality assured: all TGL products meet international standards, and a free from slavery or forced labour
Quality assured: all TGL products meet international standards, and a free from slavery or forced labour
Quality assured: all TGL products meet international standards, and a free from slavery or forced labour
Quality assured: all TGL products meet international standards, and a free from slavery or forced labour
Quality assured: all TGL products meet international standards, and a free from slavery or forced labour
Quality assured: all TGL products meet international standards, and a free from slavery or forced labour
Quality assured: all TGL products meet international standards, and a free from slavery or forced labour
Quality assured: all TGL products meet international standards, and a free from slavery or forced labour
Quality assured: all TGL products meet international standards, and a free from slavery or forced labour
Quality assured: all TGL products meet international standards, and a free from slavery or forced labour
Quality assured: all TGL products meet international standards, and a free from slavery or forced labour
Quality assured: all TGL products meet international standards, and a free from slavery or forced labour
Quality assured: all TGL products meet international standards, and a free from slavery or forced labour
Quality assured: all TGL products meet international standards, and a free from slavery or forced labour
Quality assured: all TGL products meet international standards, and a free from slavery or forced labour
Quality assured: all TGL products meet international standards, and a free from slavery or forced labour
Quality assured: all TGL products meet international standards, and a free from slavery or forced labour
Quality assured: all TGL products meet international standards, and a free from slavery or forced labour
Quality assured: all TGL products meet international standards, and a free from slavery or forced labour
Quality assured: all TGL products meet international standards, and a free from slavery or forced labour
Quality assured: all TGL products meet international standards, and a free from slavery or forced labour
Quality assured: all TGL products meet international standards, and a free from slavery or forced labour
Quality assured: all TGL products meet international standards, and a free from slavery or forced labour
Quality assured: all TGL products meet international standards, and a free from slavery or forced labour
Quality assured: all TGL products meet international standards, and a free from slavery or forced labour
Quality assured: all TGL products meet international standards, and a free from slavery or forced labour
Quality assured: all TGL products meet international standards, and a free from slavery or forced labour
Quality assured: all TGL products meet international standards, and a free from slavery or forced labour
Quality assured: all TGL products meet international standards, and a free from slavery or forced labour
Quality assured: all TGL products meet international standards, and a free from slavery or forced labour
Quality assured: all TGL products meet international standards, and a free from slavery or forced labour
Quality assured: all TGL products meet international standards, and a free from slavery or forced labour
Quality assured: all TGL products meet international standards, and a free from slavery or forced labour
Quality assured: all TGL products meet international standards, and a free from slavery or forced labour
Quality assured: all TGL products meet international standards, and a free from slavery or forced labour
Quality assured: all TGL products meet international standards, and a free from slavery or forced labour
Quality assured: all TGL products meet international standards, and a free from slavery or forced labour
Quality assured: all TGL products meet international standards, and a free from slavery or forced labour
Quality assured: all TGL products meet international standards, and a free from slavery or forced labour
Quality assured: all TGL products meet international standards, and a free from slavery or forced labour
Quality assured: all TGL products meet international standards, and a free from slavery or forced labour
Quality assured: all TGL products meet international standards, and a free from slavery or forced labour
Quality assured: all TGL products meet international standards, and a free from slavery or forced labour
Quality assured: all TGL products meet international standards, and a free from slavery or forced labour
Quality assured: all TGL products meet international standards, and a free from slavery or forced labour
Quality assured: all TGL products meet international standards, and a free from slavery or forced labour
Quality assured: all TGL products meet international standards, and a free from slavery or forced labour
Quality assured: all TGL products meet international standards, and a free from slavery or forced labour
Quality assured: all TGL products meet international standards, and a free from slavery or forced labour
Quality assured: all TGL products meet international standards, and a free from slavery or forced labour
We Care, About Care
Incorporated in 2018, Tamaki Group Limited (TGL) is proud to be New Zealand's first 100% Māori owned medical supply company. For us, being kaupapa Māori means living through tikanga – embracing Māori culture and values inclusive of all people and ethnicities.
He Taru Tawhiti (A weed from far away) is a metaphor for the unfamiliar diseases that arrived with the early settlers and aptly describes the many viruses and pathogens that threaten the health and wellbeing of our whanau and communities today.
TGL's products serve to protect our community from these risks, underpinned by Māori values, protocols, concepts, views of health and Te Tiriti o Waitangi.
We supply governments, healthcare providers, services and institutions with high-quality medical PPE, delivered fast, at fair pricing.
Our Range includes:
TGL Medical supplies a full range of medical and surgical essentials, from masks and apparel to gloves and life-saving medical devices.
View All Products
Masks & Respirators

Our range of medical masks and respirators offer superior filtration and optimal breathability to safeguard your health and the health of your patients.

Medical Devices

Life-saving Automated External Defibrillators (AEDs), oximeters and infrared thermometers.

Medical Apparel

From head to toe, we have you covered: our medical apparel includes gowns, hats, shoe covers, and face protection options.

Rapid Antigen Tests

Rapid Antigen Tests (RAT) provide fast and easy detection of Covid-19. Trustworthy results in minutes.

Dental Supplies

Explore essential dental products for professionals. Our selection empowers dentists to deliver top-tier care for optimal oral health.
Tamaki group Products meet all international standards, including: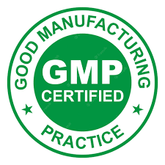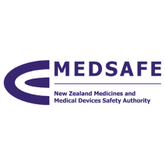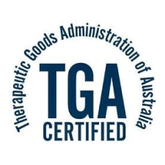 Nitrile Gloves
TGL's nitrile gloves are allergen-free, with superior durability and chemical resistance. Excellent tactile sensitivity allow wearers to perform intricate tasks with dexterity and precision. A wide range of sizes and the elasticity of nitrile offer a snug, comfortable fit that will reduce fatigue during extended periods of use.
Vendor
Example product title
Regular price
$403.00 NZD
Sale price
$403.00 NZD
Regular price
Unit price
per
Regular price
$2,415.00 NZD
Sale price
$2,415.00 NZD
Regular price
Unit price
per